​​

81 Riverside Ave.
​Norwalk, CT 06850
Our Facilities
In 1899, a Gate Lodge was built at the main entrance. This now serves as a Chapel/Gathering Room and Administrative Office. At Riverside Cemetery Association, we are committed to offering our facilities for a variety of graveside services, cremation and above ground burials, as well as an operational columbarium and mausoleum. Please reach out to us for further information on all of our facilities.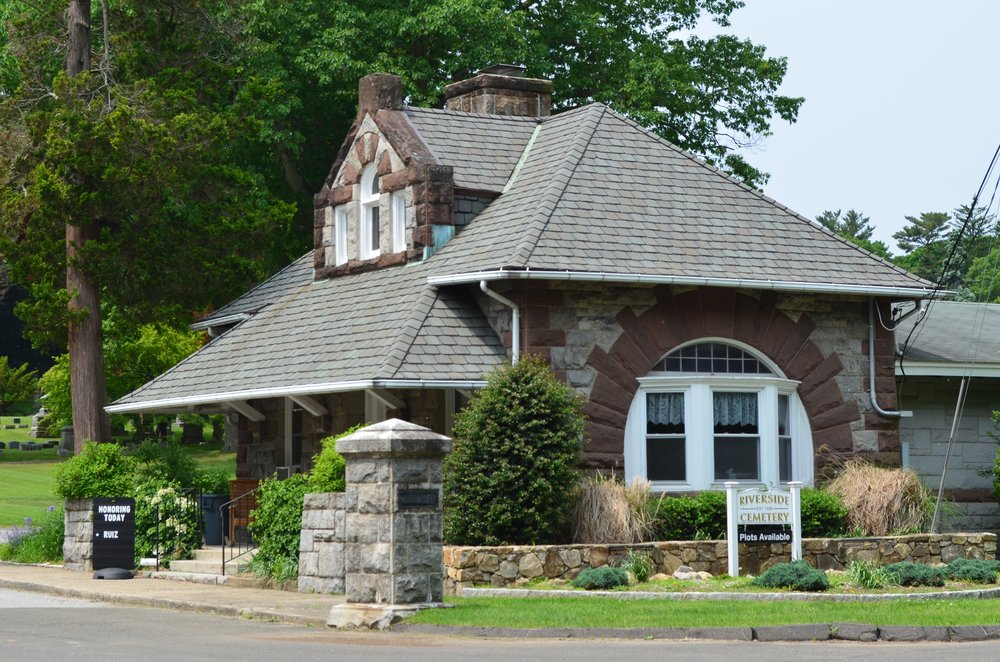 Chapel and Gathering Room

The approximate 1,500 square foot room is available Monday through Friday 9:00 am to 4:00 pm. Families may rent the Chapel to conduct Memorial Services in inclement weather or in lieu of a graveside service. The Gathering Room has seating for 40, a buffet table, podium and restroom for your exclusive use.